The ASD Middle School incorporates design thinking and inquiry-based learning to allow the exploration of individual interests. The capstone of the ASD Middle School experience is the Week Without Walls program, a week-long educational travel experience that is distinguished for promoting global awareness and opportunities to learn through service.
Academic Program
The Middle School is aligned with ​​​​​Common Core State Standards and follows a Standards Based grading scale. We are committed to assisting students to succeed in a robust program of study during their middle school years and to be well prepared for the transition to high school. Academic rigor is one component of a multi-dimensional education program that also emphasizes physical, artistic, musical, and linguistic development. Our enrichment program has been enhanced through the development of Pursuits, a daily period that provides students with more opportunities to explore passions and receive support.
Middle School Course Catalog
The Middle School offers a variety of courses that support students' academic goals and personal interests. 
Unique Programs
Pursuits
Pursuits provides students with opportunities to pursue their personal interests through an additional 45-minute period during the middle school day. Students have a choice to enroll in various subject areas such as language, art, physical education, science, design, and more. Examples of Pursuits courses include: Historical Film, Airplane Design Challenge, Gardening, Climbing, and French Language Support. Students select a new Pursuits course every 6 weeks to provide the opportunity to explore a variety of activities throughout the school year. Pursuits are guided by ASD faculty.
Week Without Walls
Week Without Walls (WWW) is an annual service learning program for middle school students. Based on a solid curricular foundation, WWW extends students academic skills to authentic, real-life experiences occurring outside a traditional classroom. The WWW experience develops a greater understanding and appreciation of cultural diversity, different environments, and international awareness...
Meet Michael McMillan
Middle School Principal
Michael McMillan brings over 20 years of experience in public and international education to ASD.  He has taught and led in Ontario, Nunavut, and Kuwait, and most recently served as the secondary principal in Vientiane, Laos.  Michael holds a Bachelor of Arts degree and a Bachelor of Education from King's College at the University of Western Ontario and a Masters of International School Leadership from Charles Sturt University, Australia. Michael brings a passion for developing a middle school curriculum that provides students with life-worthy learning opportunities and values the importance of the arts, service, clubs, and athletics in developing students.
Image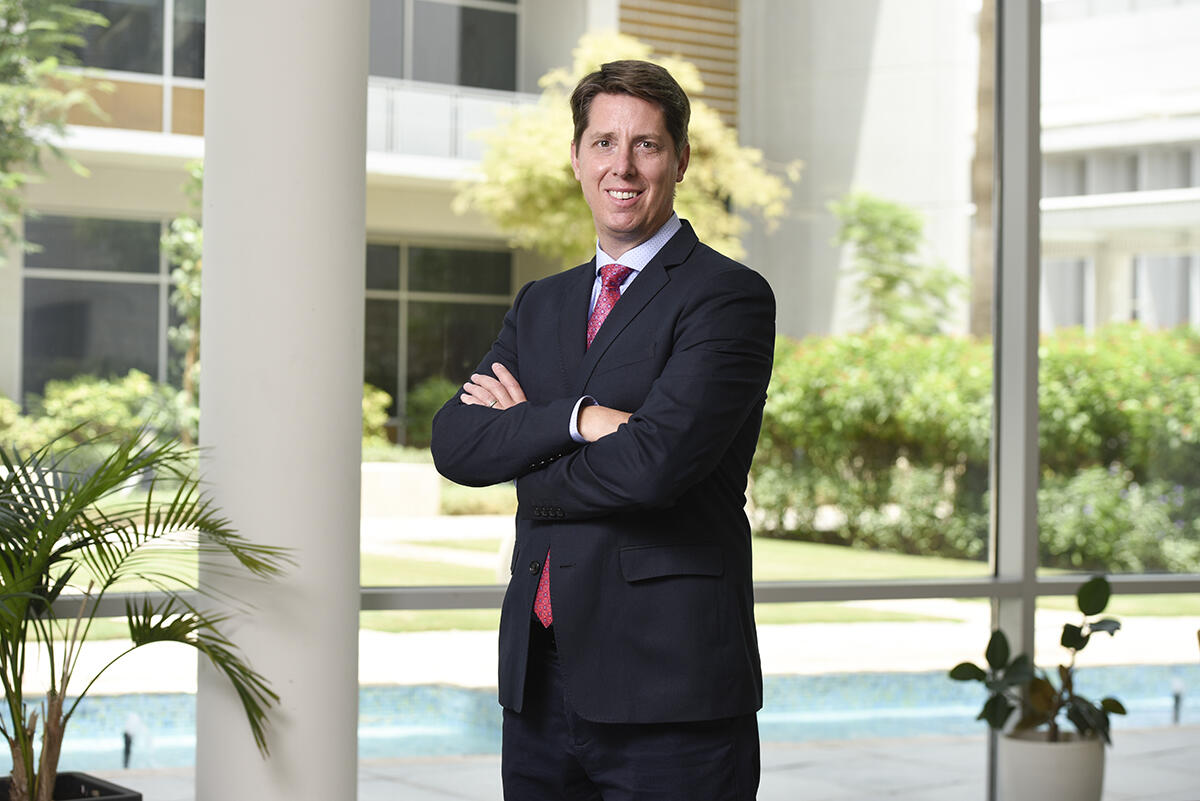 The people. The students, faculty, staff and parents make ASD a happy and exciting place to be each day.
The Watch that Ends the Night - Hugh MacLennan
Marvel and Star Wars; traveling and eating, cycling and ice hockey.
Campus Life
ASD offers a variety of athletics, aquatics, campus recreation, student club, service and performing/visual arts activities for middle school students.