The Elementary School at The American School of Dubai seeks to nurture and develop students from diverse backgrounds and experiences who will make a difference in their communities. ASD values the home-school partnership with parents, and the warm and caring atmosphere in which students collaborate constructively, think creatively, reason critically, and communicate effectively.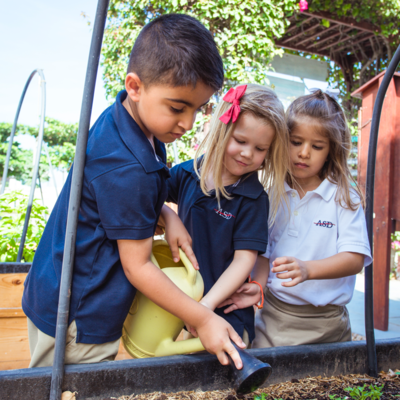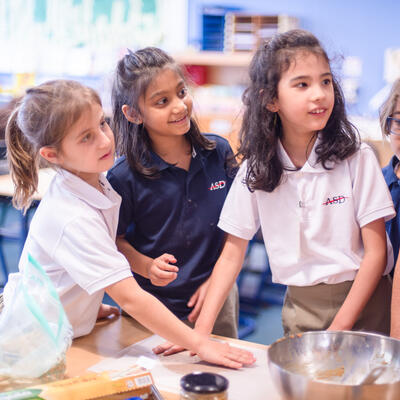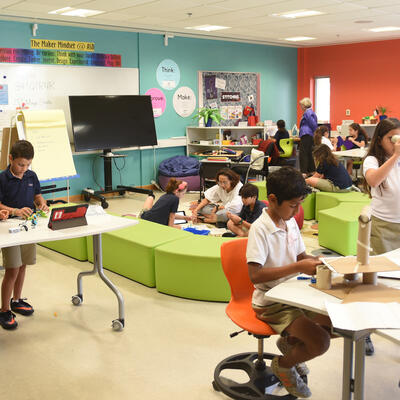 Meet Gene Cheh
Elementary School Principal
Gene Cheh is ASD's  Elementary School Principal.  He is formerly the Associate Principal at Upper Primary, Hong Kong International School and also taught and held leadership roles at the Canadian International School.  In his 24 years of international education, Gene has been recognized as a teacher, team leader, administrator and Apple Distinguished Educator.  He is passionate about promoting student agency, committed to academic excellence and designing systems for success.  Gene earned a Master's Degree in Curriculum and Bachelor's Degree in Education at the University of Victoria, and a Bachelor's Degree in Administrative and Commercial Studies at Western University in Canada.    
Image
The Giving Tree
To Kill a Mockingbird
Becoming a parent for the first time opened my eyes to a whole new perspective.
Academic Program
ASD is committed to educating the whole child and giving an opportunity to learn by experience. Students learn to collaborate, think creatively, reason critically, and communicate effectively. Starting as early as K1, students are given opportunities to explore, experiment and discover with hands-on-learning. Throughout the elementary experience, the curriculum provides a framework for student creativity and curiosity.
The Elementary School curriculum is aligned with Common Core State Standards and follows a Standards Based grading scale. The program includes core subjects taught in a homeroom class environment along with encore (specialists) classes which include art, music, and physical education. The core subjects include: English, science, social studies, math, and Arabic.
Technology is integrated throughout the curriculum and students learn to become responsible digital citizens.
All students have access to a team of professionals to advocate and support academic, social and personal development. ASD student support services include: School Psychologist, Counseling Department, and Learning Support Services (LSS).
Flexible Learning Spaces
The American School of Dubai is reimagining the learning environment through personalized learning and flexible spaces—such as our maker spaces and robotics labs, our sustainable garden, STEAM classrooms, and transformative learning opportunities beyond the classroom—to cultivate collaboration and innovation and to prepare our students to adapt to a rapidly changing world.
Campus Recreation
The Elementary School is an exciting place to be after school as well. Students have access to countless after-school activities in sports, arts, and languages.