Alumni
01 February 2020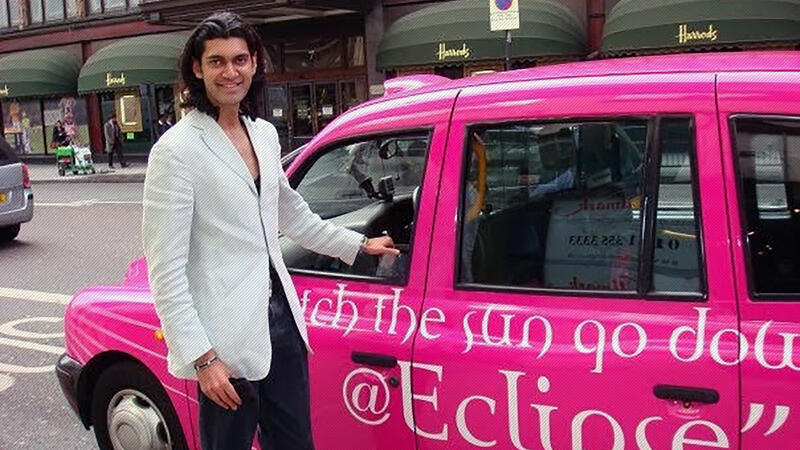 Class of: 1999
College: Harvard Business School, Northwestern Kellogg, London Business School, NYU Stern
Occupation: Higher-Ed Consultant
Current City: New York City
ASD alum Val Misra's dream job as a kid growing up in Dubai isn't far from his career today: "I always wanted to do something where I could impact people through education of some kind," he says. "Not teaching, but still helping people by imparting wisdom and knowledge. I didn't know exactly what, at first. And my father was a businessman, so I followed in his footsteps." 
"Before I came to American School of Dubai," Val says, "I went to another prestigious school in Dubai: the flagship school of Dubai College. I was always a very shy, introverted kid there. Later, because my parents wanted me to be in the American system, I transferred to ASD. Suddenly, I transformed into an extroverted kid. I completely changed. Just the fun, encouraging supportive environment at ASD really brought out the best in me, and I flourished. It was a defining moment for me."
After graduating from ASD in 1999, he left Dubai and attended New York University Stern, where he completed his undergraduate study, and where he's now based. From NYU, he'd go on to earn an MBA at Northwestern's Kellogg School of Management in 2011 followed by business degrees from Harvard Business School and London School of Business. Through all of these university programs, Val Misra had one big takeaway: He was very good at getting into university programs. 
And from this emerged a new pursuit: Combining that knack for getting in with his work interviewing candidates for NYU admissions and other work related to higher ed., Val realized he could help other promising students improve their applications to get into their own dream schools and that idea soon grew into a business: his consulting firm MBA Accepted. Working on the trading floor at Lehman Brothers, Val started small, but recently he has left finance to do this work full-time. Now, overseeing a 20-person team, he has helped more than 1200 students get into their top colleges and MBA programs, such as Harvard and Stanford.  "Today, 20 years later I'm literally doing what I wanted to do once upon a time," Val says, "helping guide other people through education." Of all the students and success stories that have come through the pipeline at MBA Accepted, Val says there are two pieces of key advice to succeeding at standing out from thousands of other candidates in the application process. 
The first thing you need, he says, is a great story.
"As much as the numbers are important—your GPA, your test scores—what is also important is your story: Crafting a very memorable compelling story that connects the dots about who you are and what you've accomplished, how the knowledge and culture of the school you're applying to will benefit you in particular, and what you want to do or achieve in the future," he explains. "What you're doing is trying to craft the most memorable story you can—essentially, your own personal brand —so that when the admissions board reads your application, out of thousands, you stand out. When someone reads your essays, it should jump off the page."
Next, Val advises, work with someone who understands the admission process front to back. "When I was at ASD, I had no idea how to apply to university," he says. In fact, he and his parents were so unfamiliar with the process, he didn't know where to begin in seeking direction from the guidance counselor. To him, the college application process was a black box. "One of the key reasons I do what I do today," he says, "is that there are so many people in the Middle East and Asia, and the U.S. — globally — who don't know how to apply to these top schools, what they're looking for, what to say, what to showcase... It's incredibly important to work with someone who understands the process and the system, who has a vested interest in your success and who can help guide you through it."